Drillsure Geotechnical Pty Ltd is a specialist geo technical drilling company that has been operating within the industry for over 20 years.
Drillsure Geotechnical is a family owned and operated business, located in the beautiful Glass house Mountains.
Drillsure Geotechnical is wholly committed to achieving the highest standard of performance, whilst building and preserving a safe workplace for all personnel associated with our business activities. We continually improve our health and safety processes and performance to create a zero injury working environment. This is achieved through the involvement and commitment of all Drillsure Geotechnical personnel.
All Drillsure Geotechnical employees are encouraged to contribute to the improvement of our safety management system and commitment to achieving zero harm to themselves, others and the environment. There is no operation at Drillsure Geotechnical that is so urgent that it must be done in such a manner as to jeopardise the safety and health of any person.
Rigs
Drillsure Geotechnical at present have 4 All Terrain Track Mounted Drill Rigs, with the plan for these to be updated within the next 12 months. There are also 3 Support Vehicles, 2 water carts and 3 Trucks to get our fleet to site, all in perfect working order and well maintained.
Experienced & Qualified Staff
Drillsure Geotechnical have a team of 6 experienced and competent staff, working on both land and over water. Drillsure Geotechnical personnel hold many varying certificates and competencies including Class 1 Drillers License, Certificates 3 & 4 in Drilling Operations, Certificate 2 in Drilling Offsiding Operations, Rail Industry Worker Cards, Coal Board Medicals, First Aid Certificates and Construction Cards just to name a few.
Meet Some of Our Clients
Drillsure Geotechnical are associated with many companies, and have completed many projects for Transport and Main Roads, Smec, Butlers Partners, Coffey Geotechnical, Tectonic, Core Consults and Nexus to name a few, with projects being fulfilled throughout Queensland, New South Wales and the Northern Territory also completing 3 contracts in Papua New Guinea. Drillsure Geotechnical's expertise in Geotechnical Drilling has consistently seen the successful completion of all projects.
Drillsure Geotechnical management and staff are committed, competent and efficient to complete every task and project in all aspects of Geotechnical Drilling…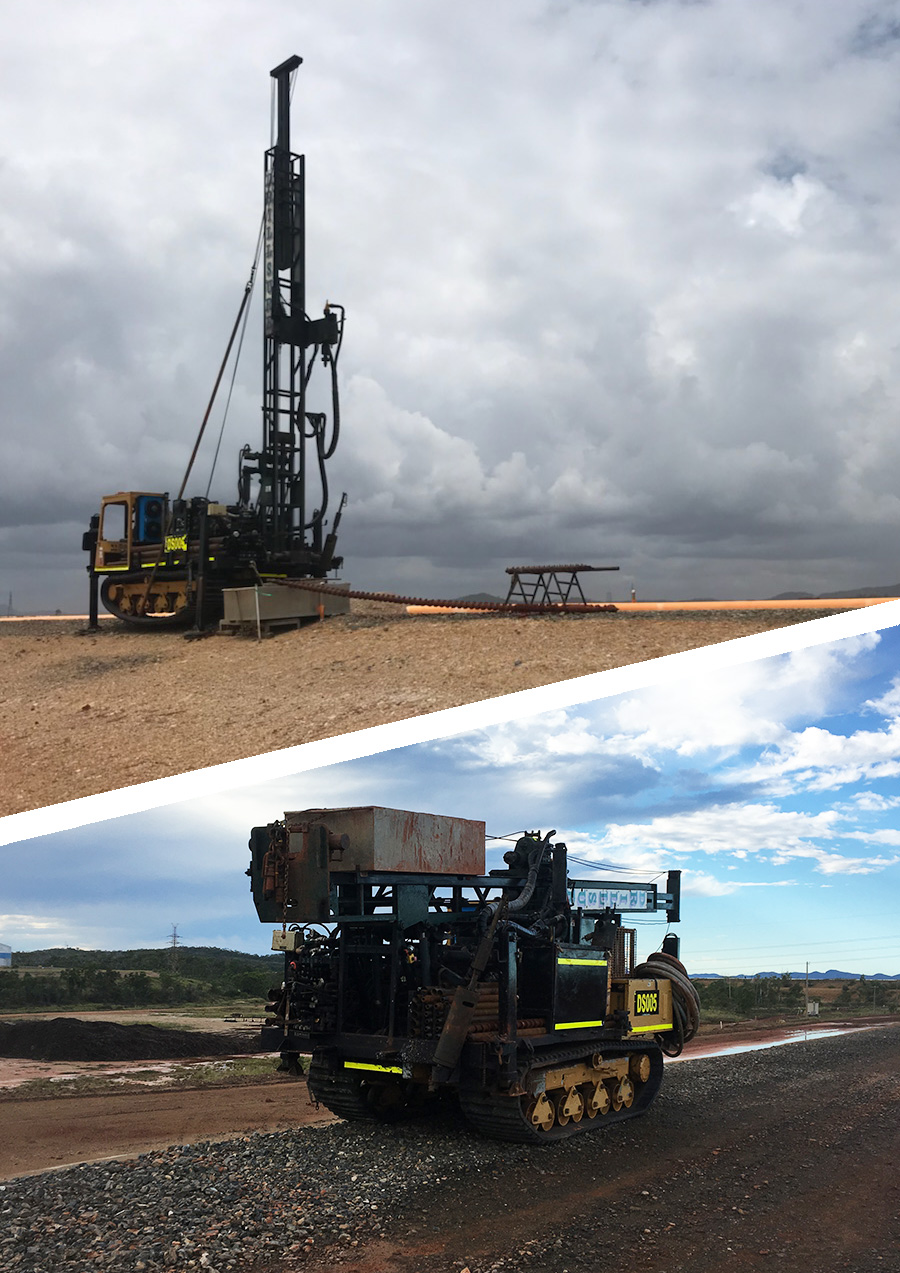 Proud Member of: